Cassia Meals overview for animal feed
Senna pod or better known as cassia Tora is a legume family plant found in the Southern part of Southeastern Asia and Western pacific. It is found in abundance in India, China, and other south Asian countries which makes it economical. It can be used widely due to its nutritional and medicinal values. Its leaves and seeds can be used to treat a plethora of diseases related to skin such as ringworm, infection, toothing, and so on. It is used extensively in the Chinese and Indian medication system. Most of the medicine involves the usage of leaves and seeds of the plant. The natural gel-forming property of the plant seeds makes it suitable for the animal food industry. It is used as a thickening agent and regarded as an important component in tinned foods for pets due to great mixing properties. Even its splits can be used as food for cattle by mixing it with other diet elements.
Animal feed supplement
While considering animal food, the owner always wants economic and efficient feed for their pets. They need to consider the expense and making no compromise in the nutritional values in the feed. The Cassia meal is a suitable option for fulfilling the nutrition requirements in a limited quantity. Protein is an essential component in animal feed, which helps in animal growth and increasing productivity. Studies prove that cassia meals are a naturally rich source of proteins and promote healthy growth in cattle when consumed in a recommended quantity. It is an economic alternative to expensive supplements like soya bean, fish, or groundnut.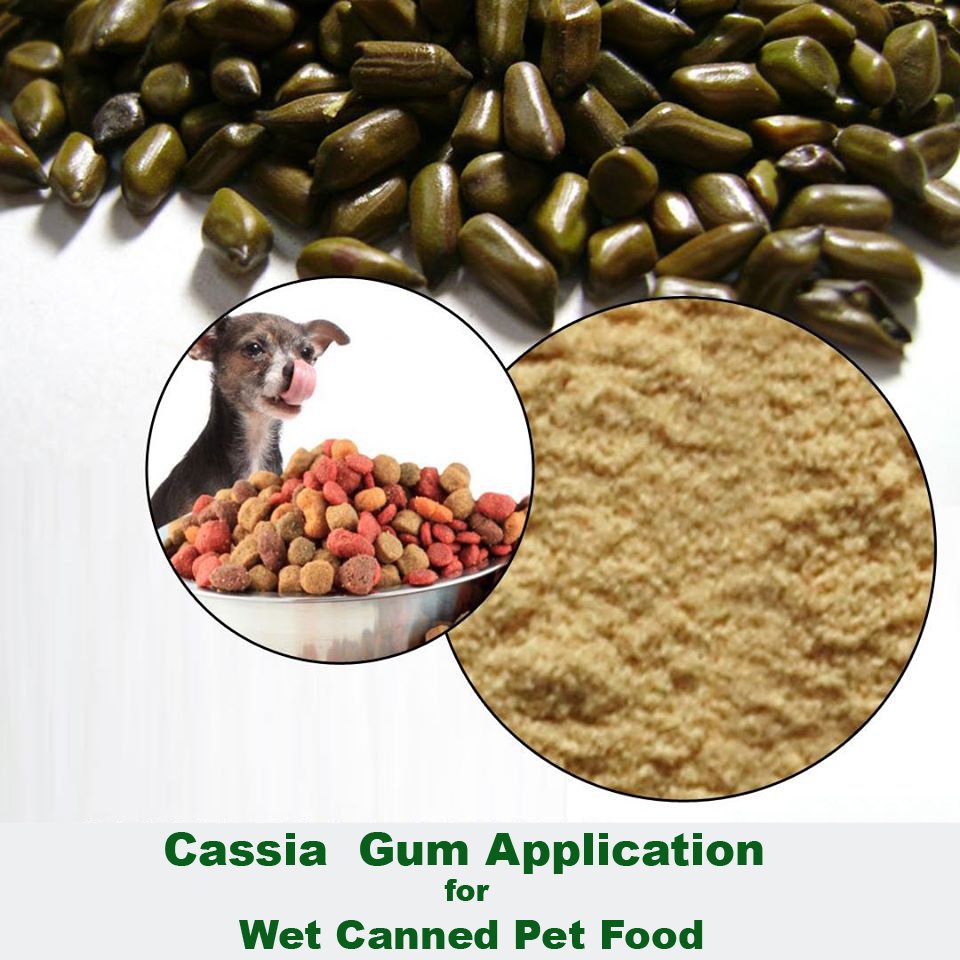 It is a nitrogen-free extract with metabolism-enhancing capacity when added in safe quantity, a 15% addition of the component can be added to the meal safely. The meal is manufactured in an environment and processing contaminations. It is 100% free from GMO and salmonella, E-coli, and Alfa. It contains around 10% of oil content which gives it a free-flowing content and blends easily with other ingredients.
Composition of Cassia Tora meals
The meals are prepared by processing seeds of Cassia Tora to remove husk and germ. This husk and germ together make up the meal. The content consists of about 30% of protein and 10% fiber. It also contains a high amount of carbohydrates to provide energy to the animals. It is a natural product with no chemicals used in processing or preserving. The relatively less amount of fiber favors the cattle digestion system to obtain more energy and easily.
Key manufacturers of Cassia Meals
Cassia Tora seeds are used to prepare different items like gum powder and meal splits. They are extensively produced in the northern part of India especially in Uttar Pradesh and Madhya Pradesh states. India is the major player in producing and supplying the Tora concentrates on various nations internationally. Some key manufacturers are Jainsons in Jodhpur, Kayal exports in Jaipur, Eco Export in Ahemdabad, Palva industries in Junagadh, D J industries in Jodhpur, Ashapura Proteins in Ahmedabad, Altrafine Gums.